I have no affiliation with the company writers.work which advertises on Facebook (they are merely using a very similar name). If you paid a membership fee and you're looking for a refund, email mark@writers.work.
Tracy Sayre is an award-winning screenwriter, Co-director of the Women's Weekend Film Challenge and the founder of Writers Work. She is currently developing three feature scripts for production and serves on the grant board of Queens Council on the Arts. She lives in Astoria with her husband, Mike.
Tracy has been leading workshops, retreats and conferences in NYC since 2013. Her goal is to provide the support and connection people need to tell their stories. She has been featured in Huffington Post and Boro Magazine.
Shoot her an email at Tracy [at] writerswork [dot] org to introduce yourself or ask any questions you might have.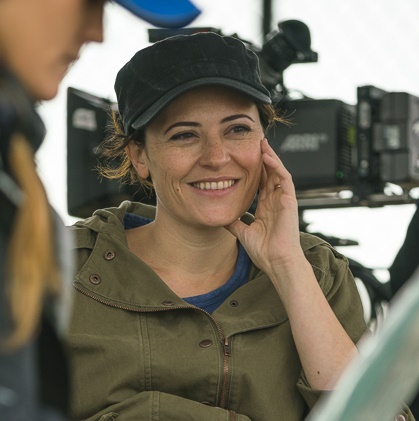 1-on-1 Services
I want to help you reach your writing goals. Here are just some of the services I offer. Contact me for more info and pricing.
Story Advice: Need a second set of eye on your story? I can read your manuscript and give you feedback on the characters, plot, pacing, description, and answer any other questions you might have.

Consolidation: Is your story too long? I can get the word count down by pointing out unnecessary words and scenes.

Tech Support: having trouble setting up Scrivener, or need advice on Final Draft? I can help you whiz through those programs.

Motivation: Need help staying motivated and on track? I can give you helpful advice and support on a regular basis.
Fill out this form if you would like to work with me 1-on-1 or if you have general questions.